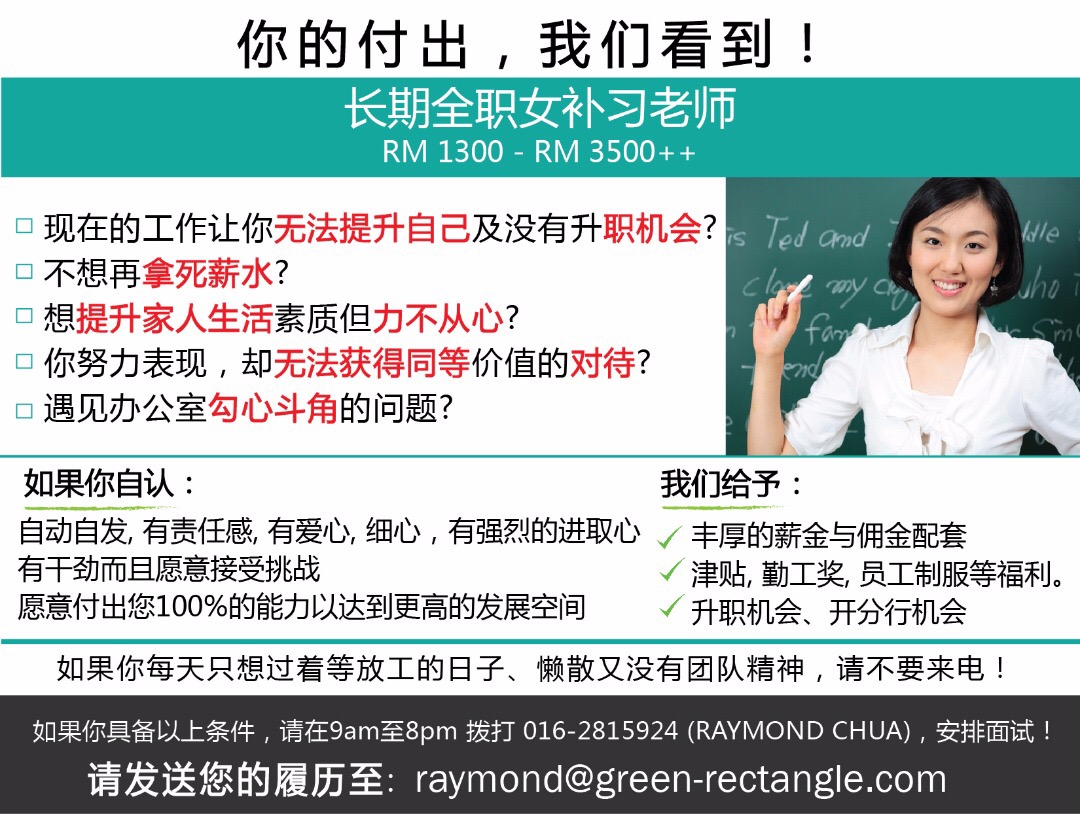 Company Snapshot
Location: 4-01, Jalan Setia 3/6, Taman Setia Indah, 81100 Johor Bahru, Johor
Facebook: www.green-rectangle.com/facebook
Salary range: RM1800-RM3500
Contact person: Mr. Raymond
Contact number: 016-281 5924
Benefits: Allowance, EPF, SOCSO, Public Holidays, Annual Leaves, Sick Leaves
Dress code: Formal
About Us
We at Uncle Raymond e-Tuition (URET) are comprised of a team of passionate, knowledgeable,
interactive, and culturally‐diverse members, based in Taman Setia Indah, Johor Bahru.
At URET, we are committed to shaping children's lives for the future. We work extremely closely with families and parents for the welfare of the child, preparing a child for the real life, instead of only for a formal school education.
We pride ourselves in being a network of life changers, partnering with each other, families, and the
community to provide a platform of wholesome education for children and young adults ages 6 – 17 years.
Company Overview
Pusat Tuisyen Peneraju Generasi was established in 2012 in Taman Setia Indah, Johor Bahru. We are more than just a teacher. We are actually a bunch of life changers who help to transform the lives of hundreds of children in a positive way to serve the needs of busy parents who need to work to make ends meet in this ever challenging world. Our company is looking for young energetic, passionate, creative, resourceful and committed team members to join us in this awesome venture. If you want to change the world, start with the children.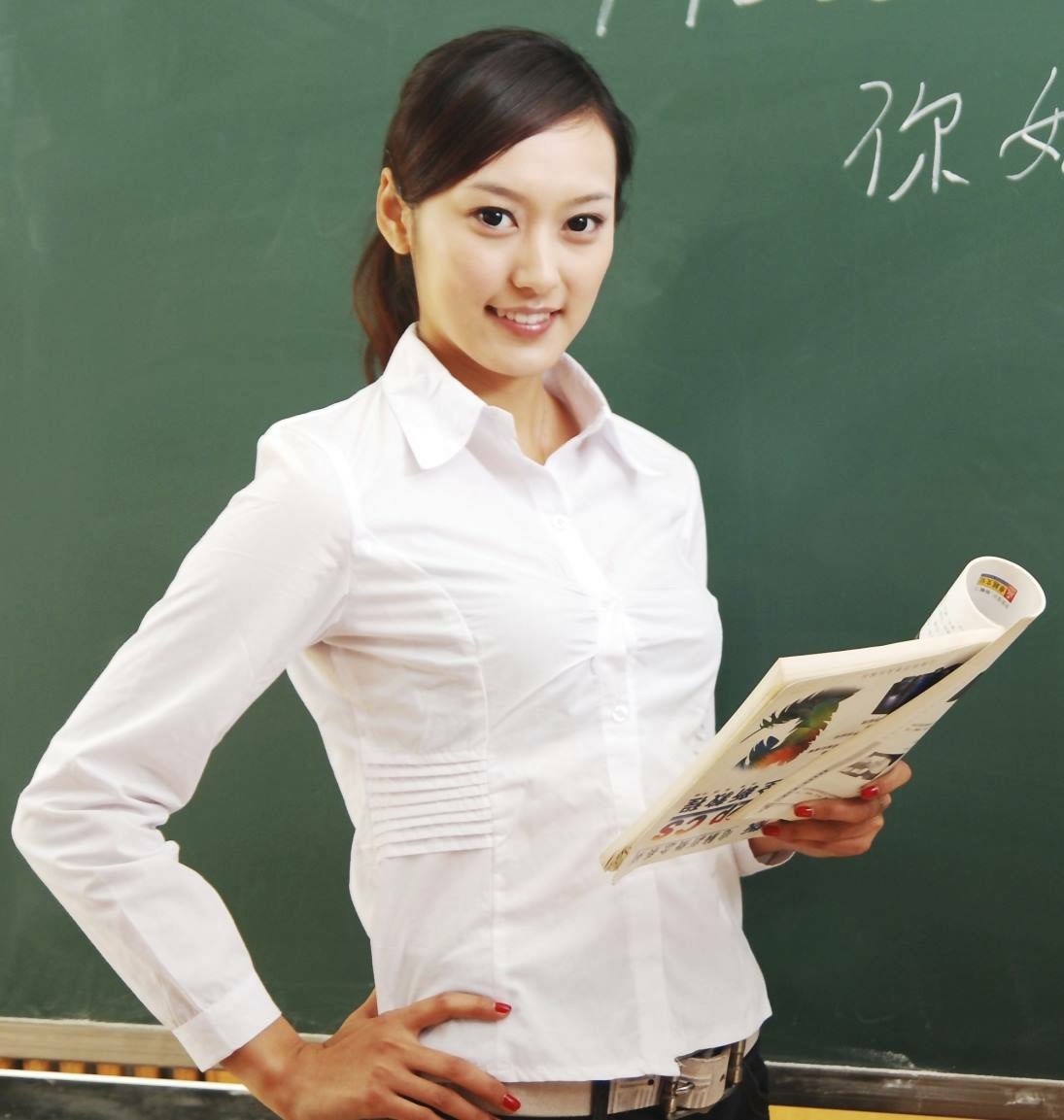 What we are looking for in team members
• Proficient in English, Mandarin and Malay
• A passionate teacher to the education of children
• A flexible and dynamic personality with creativity and ability to think fast
• Former training in related field is advantageous
• Candidate must possess at least Diploma/Advanced/Higher/Graduate Diploma in any field.
• At least 1 Year(s) of working experience in the related field is required for this position.
• Required Skill(s): leadership, proactive, productivity, efficiency, learning new things, Ms word, Ms excel, Operating Mac OS, Operating Windows OS, high adaptability, flexibility, follow SOP
• Preferably Junior Executive specialized in Education or equivalent.
• 3 Full-time positions available. Assistant positions are also available.
The incumbent will be responsible for the following:
• Participate in continuous development and implementing our system for our children.
• Maintain program administration
• Marking books
• Preparing lesson plans
• Guiding students doing their homework
• Teach children
• Communicate with parents and families
• Analyze and improve on existing program, activities and plan
• Ensure the logistics is in the smoothest possible manner
Why join us?
• We are voted as the best tuition centre in Johor Bahru (Google it to see it for yourself)
• Bright future due to career advancement.
• Get to work with a small and intimate group of people
• You get to wear many hats and learn many skills
• Your work is more visible due to less levels to the top, so you get noticed faster
• More flexible hours and work life balance a larger company may not be able to accommodate
• Easy access and traffic-jam free commute as we are located outside the central business district
Interested?
Email your resume to
and we will arrange an interview session with you.